Pediatric Dentistry in Indian Trail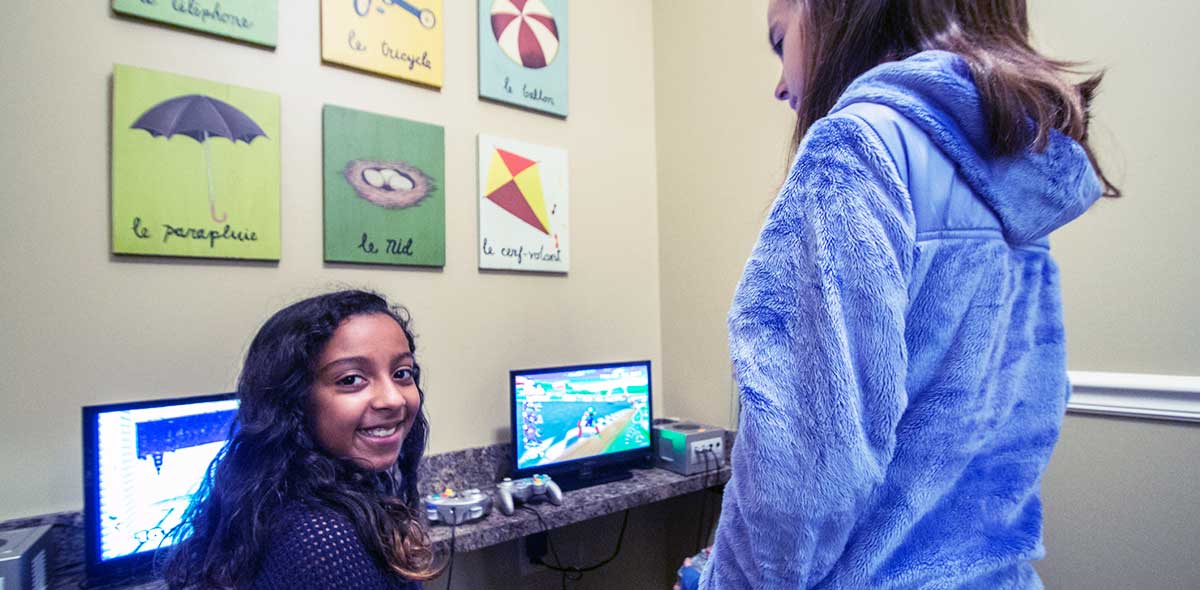 We love seeing kids' bright and happy smiles around our office. We also understand that treating children requires a gentle manner to help them feel comfortable in the dental chair. We make sure to use kid-friendly language during appointments and encourage children to learn about and be active participants in their oral health care. Positive dental experiences in childhood lead to better overall dental health in the future, so we aim to give kids pleasant, effective, and efficient care.
Your Child's First Visit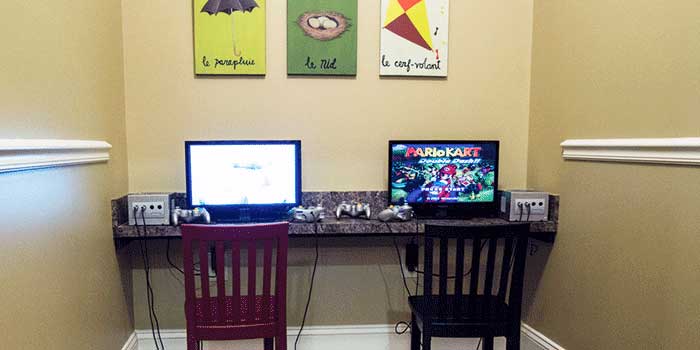 The American Academy of Pediatric Dentistry recommends that children visit the dentist when their first baby tooth erupts or by their first birthday. We enjoy giving kids the chance to learn about dentistry in a fun and warm environment. These early visits are essential to setting your child up for a lifetime of healthy smiles, as well as encouraging him or her to become knowledgeable about his or her oral health.
At Pleasant Plains, you are welcome to accompany your child into the treatment room to help them, and you, feel more at ease during the appointment. We'll thoroughly explain diagnoses and treatments to you and your child. We'll also help your child learn how to maintain his or her oral health in between dental visits.
Kid-Friendly Amenities
Play Area in the Lobby
Video Games
Pillows & Blankets
Cartoons above Dental Chairs
Treasure Chest with Prizes
Schedule your child's first dental visit today!
Comprehensive Dental Care for Kids in Indian Trail, NC
Quality dental care in childhood, including routine exams and cleanings, can help kids avoid future dental issues. We offer a variety of comprehensive dental services for kids of all ages to keep their teeth and gums healthy.
Often, children are nervous about visiting the dentist. To help keep them relaxed, we've stocked our office with a number of kid-friendly amenities to help them feel at home and forget they're in a dental office.
Routine Cleanings & Exams
Protective Sealants
Fluoride Treatments
No-Shot, Tooth-Colored Fillings
Athletic Mouthguards
Oral Health Education
Schedule your child's visit today!
Pediatric Dentistry FAQs
How can I get my child to brush my teeth?
It's common for children to go through phases where they don't want to participate in certain important tasks. If your little one has developed a sudden aversion to practicing good oral hygiene, there are a few things you can try to get them to cooperate. You can put on a fun song that lasts for two minutes and have a dance party while brushing your teeth together. You could also try using a sticker system, where your child puts a sticker on a chart every time they brush their teeth, and once the chart is full, they get a reward. We've also found that some kids respond well to having a discussion about oral hygiene with a dental professional, which our team would be more than happy to do to help your child understand the importance of dentistry for kids.
Is fluoride bad for children?
In small quantities, fluoride is not bad for children or adults. Fluoride is a mineral that can be found in water, soil, and air, and some cities add extra fluoride to their water supplies to reduce tooth decay for their residents. Our fluoride treatments involve applying a high concentration of fluoride to the teeth to help strengthen tooth enamel, and in some cases, reverse early signs of tooth decay. Fluoride treatments are always performed and monitored by dental professionals, so not only are they very effective for reducing tooth decay, they are very safe as well.
What should I do if my child has a cavity?
If your child has recently begun complaining about a toothache or sudden sensitivity to hot or cold foods, you will want to schedule an appointment with our team as soon as possible. Cavities are not considered dental emergencies, but if left untreated, the decay can spread and the tooth could become infected, which would require a root canal treatment. The only way to know if your child has a cavity is to receive a diagnosis from your kids' dentist, so if you suspect that they have a cavity or another dental issue, we recommend getting in touch with our office at your earliest convenience.