Sedation Dentistry in Indian Trail, NC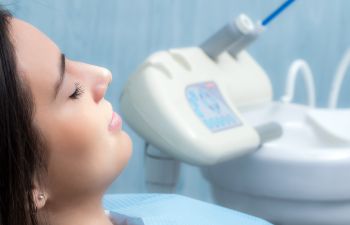 Do you suffer from dental anxiety? At Pleasant Plains Dental, we are confident that we can help you relax and get through your dental treatments, even if it involves an extensive or multi-step procedure. We offer a full range of options in sedation dentistry, including nitrous oxide and oral conscious sedation. Our dentists are uniquely licensed to practice sedation dentistry with the highest regard to patient safety. Sedation dentistry has helped countless patients tolerate the dental treatments they need and deserve for optimal oral health. If you have been avoiding a root canal, dental implants or tooth extraction due to fear or anxiety, please ask us about the sedation options we have to offer at Pleasant Plains Dental.
What is Sedation Dentistry?
Sedation dentistry is often referred to as "twilight" sedation. It is a moderate form of sedation that allows patients to remain in a very relaxed state throughout their procedure. It involves the steady use of sedative drugs throughout your treatment that are carefully monitored by one of our dentists. At any point during your procedure, the level of sedation can be adjusted and the effects reversed.
This deeper form of sedation is excellent for patients who suffer from severe dental anxiety or for those that need a more invasive or lengthier dental procedure. The effects of sedation dentistry wear off quickly and most patients do not even remember the details of their actual procedure. It is recommended that you have someone accompany you to your appointment so that they can drive you home.
At Pleasant Plains Dental, we understand that patients have different levels of fear and anxiety when it comes to the dentist. Whether you have had a traumatic experience as a child or feel uneasy about a more extensive dental treatment, you can trust that we have ways to help you relax. Your dental care should be painless and rewarding at all times. If you feel that sedation dentistry would benefit you or help you take advantage of the dental treatments your smile needs, please don't hesitate to contact Pleasant Plains Dental today to schedule an appointment. We have licensed sedation dentists in Indian Trail who are ready to eliminate your anxiety today.
Frequently Asked Questions
Is sedation dentistry safe?
There is always a slight risk when it comes to using anesthesia, but in general, it is considered a safe and effective practice. We always take our patients medical records, preferences, and physiology into account when it comes to determining what kind of sedation to use and how much. The safety of you and your family is always our number one priority. If you have any questions or concerns about dental sedation, feel free to give our office a call or schedule an appointment with us.
Can you eat before sedation dentistry?
It is not recommended that patients eat anything for a few hours before receiving dental sedation. For nitrous oxide, this is only because you may feel a little nauseous if you eat right before your procedure. For other services like oral conscious sedation, IV sedation, and general anesthesia, it is very important that you do not eat anything during the six hours leading up to your treatment. You can usually drink clear liquids up until about two hours before your appointment. Eating and drinking instructions can vary from procedure to procedure, so following the guidelines you receive from your dentist for your specific treatment will be the best course of action.
Is sedation dentistry covered by insurance?
Unfortunately, dental sedation is not usually covered by insurance, as it is considered an extra "luxury" treatment. Because sedation dentistry is an important part of keeping dentist appointments comfortable and stress-free, we want to work with patients who need dental sedation, especially for extensive procedures. For patients who want to break up the cost of their dental services, we recommend using a financing plan through CareCredit®, which works like a credit card to cover dental care expenses, interest-free. If you have any other questions about paying for sedation, let our team know so we can answer them for you.