General Dentistry: Your First Line of Defense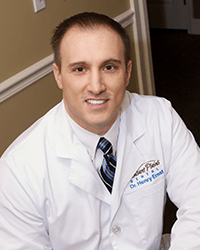 When it comes to oral health, a general dentist is a patient's first line of defense, taking into account the entire mouth and surrounding areas. Yet, general dentistry is about more than oral health. Because general dentists are committed to keeping teeth and gums healthy, they play a key role in the overall health of a patient by keeping bacteria and inflammation from traveling to other parts of the body, as well as detecting signs and symptoms of serious diseases. In fact, dentists are often the first to notice signs of oral cancer, as well as neurological disorders that manifest in the jawline.
What Do General Dentists Do?
While many equate general dentistry with routine cleanings and examinations, there is much more to this multifaceted discipline of dentistry. While some dental professionals focus on one aspect of oral health, general dentists offer services that become the cornerstone to overall health. For example, they first provide preventative dentistry. This is perhaps the most familiar facet of general dentistry, as it includes regular dental checkups, x-rays and diagnostic measures, as well as professional dental cleanings. Yet, it also includes dental counseling, as patients are equipped with knowledge and skills needed to maintain good oral health at home. In turn, it includes preventative devices such as a mouth guard (depending on the patient's lifestyle and hobbies) and preventative treatments such as sealants.
Also a large part of general dentistry is restorative dental procedures such as fillings and the detection and treatment of periodontal (gum) disease. However, under the umbrella of restorative dentistry is also emergency treatment for dental trauma, treatments for missing teeth, crowns, bridgework, and dentures. Even so, many general dentists extend their services to provide root canal therapy, orthodontics, dental implants, and even cosmetic dental whitening, bonding, and porcelain veneers.
No matter what brings you into a general dentist's office, dental professionals understand that your oral health is the mirror to your overall health. While general dentistry procedures, restorations, and cosmetic treatments are provided, it is the trained eye of the dentist that can keep you in tip-top shape overall. For instance, when infection is detected in the mouth early, it can be treated safely. When left untreated, it can make it increasingly difficult to control other diseases such as diabetes or cardiovascular disease. In the event that your general dentist is unable to provide appropriate treatment, they are committed to providing a referral to a specialist that can.
High Quality and Personalized Dental Care
At Pleasant Plains Dental, patients discover dental care that is high quality and personalized. Led by Dr. Ernst, our team is dedicated to making dental care accessible and affordable for families in and around Indian Trail, including Weddington, Matthews, Charlotte, Wesley Chapel, Monroe, and Waxhaw. We welcome your call today.
Posted on behalf of Dr. Henry J. Ernst, Pleasant Plains Dental